Dinette For Liveaboard Yacht
Here's a example of how something as subtle as upgrading a fabric and stitching pattern can revitalize a yacht interior.
These are dinette cushions from the galley of a 140 foot luxury liveaboard moored in Seattle. The owner wanted the six cushions and backrests from his U-shaped dinette reupholstered. He also needed new foam for the seat cushions.

Before & After Dinette Seatbacks

Top Stitched Old Cushion (left), French Stitched New Cushion (right)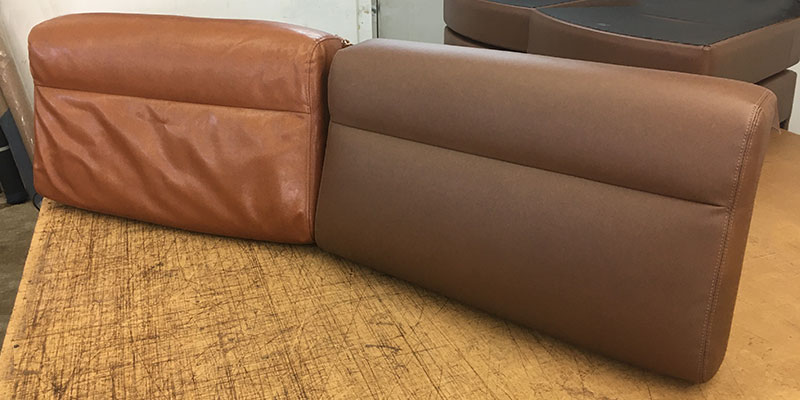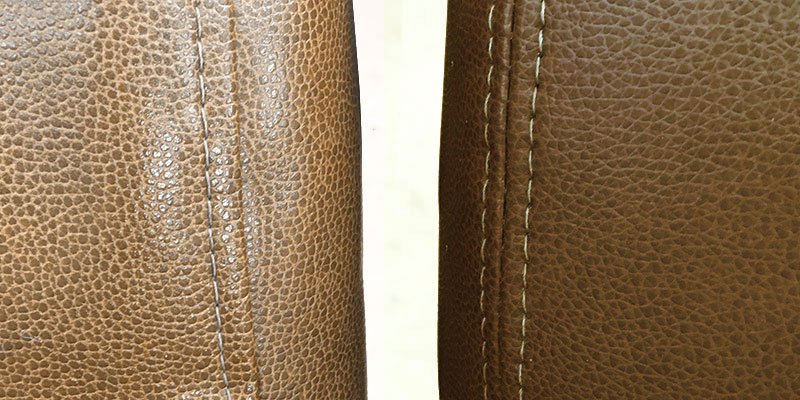 The yacht owner liked the pebbled texture of the old covers, but he wasn't crazy about the color, sort of a meh medium brown. After years of use, the old vinyl was also turning a little bit stiff.
The material we used to reupholster the dinette is a 100% polyurethane vinyl called Tolstoy Earth. It's also pebbled, but this vinyl is darker and more supple than the original. It's also stain repellent, easy to clean and extremely durable.

Alignment Notches

Temporary Scuff Protection

Pads and Seatback

"U" Shaped Dinette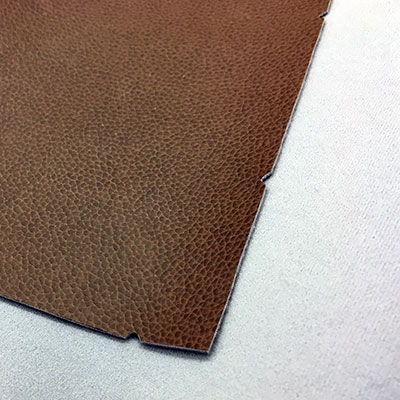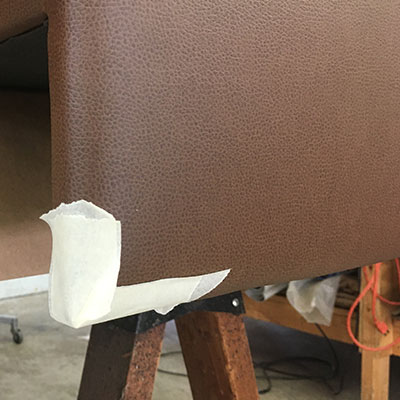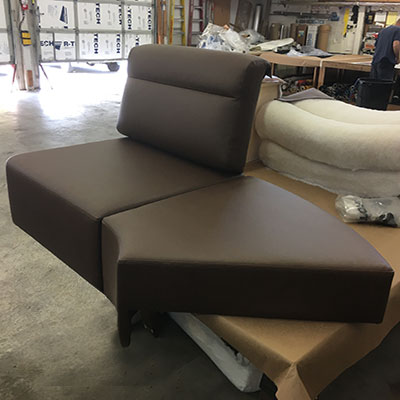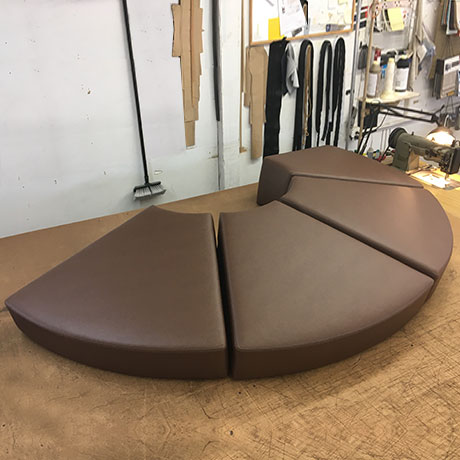 When reupholstering a dinette such as this, we often replace the foam. As mentioned, the seat pads did need new foam, but the backrests were still in good shape. Instead of new foam, we used the existing foam for the back cushions. Reusing foam not only keeps costs down, it also minimizes waste.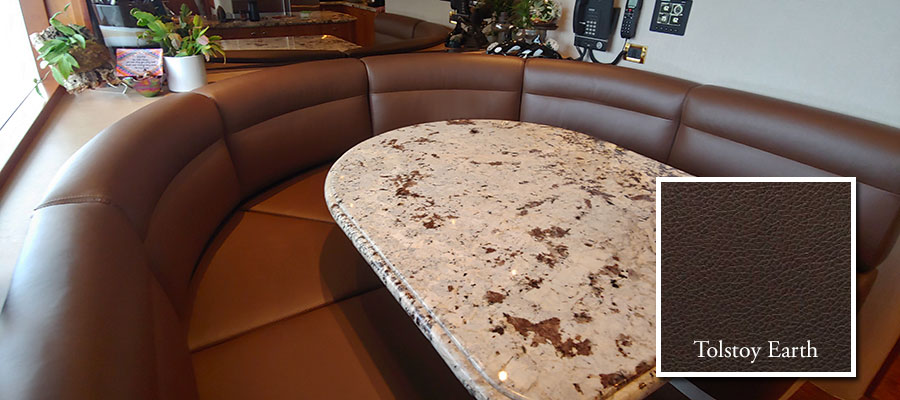 Finished Dinette Installed in Yacht
The old cushions were a little lumpy when we began work. The upgraded vinyl and new foam helped smooth the padding, but the seams were still rough. We solved this problem by using a different stitching technique. The old covers were held together with a standard top stitch. Instead of a top stitch, we fabricated the new covers using a stylish French stitch. French stitching flattens the seams. It's not waterproof, but this is an indoor dinette, so that's not an issue.