A Headliner That Hides Dirt
Land Rover began manufacturing the mid-size luxury SUV Discovery more than 25 years ago. Since then, it's been redesigned and renamed. But, it's still a Land Rover — engineered to endure gritty off-road adventures.
The original headliner in many models was neutral beige; nice for tooling around town, not so nice for dusty, off-tracking in Eastern Washington. It's hard to keep a beige headliner clean when dirt's all over the place. Custom headlining eliminates this problem.

Headliner Dropped

Headliner Removed

Headliner Board Stripped

Black Foam-Backed Fabric

Fusing Foam To Board

Headliner Curing

Trimmed & Prepped

Repaired Headliner, Cab

Repaired Headliner, Rear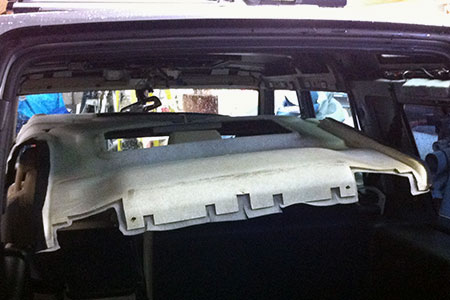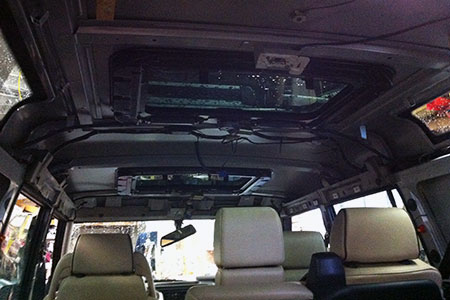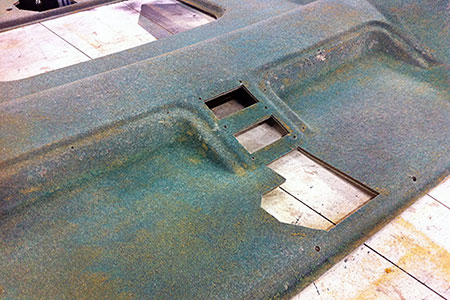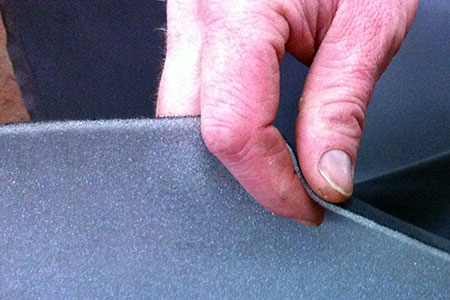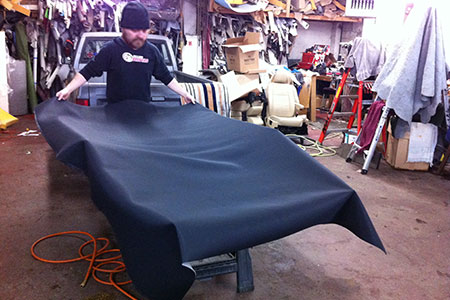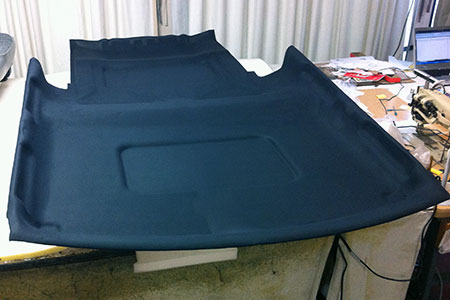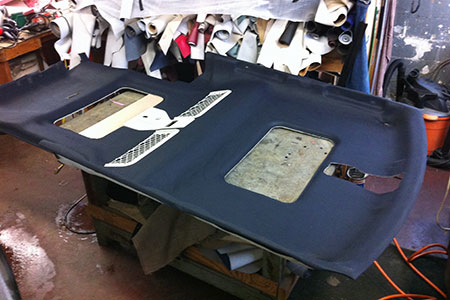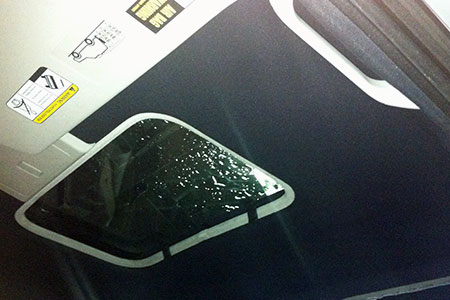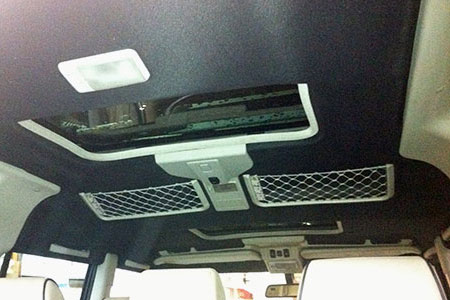 Instead of repairing their damaged headliner with beige fabric, the owners of this Discovery selected 1/8 inch black headlining material. It's the same sort of foam-backed fabric used in the original headliner, just a different color and slightly wider.
With two sunroof cuts, console slots, overhead cargo bins and wider fabric, this headliner is a little more expensive than an ordinary one. But, having an SUV headliner that looks great and hides dirt is worth it.