New Seat Covers & Heaters for Jeep Wrangler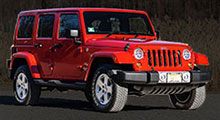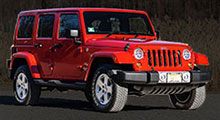 The first Jeep Wrangler Sahara hit the road in 2007. We say "hit the road" because the Sahara is considered Jeep's luxury model, designed more for the highway than the backwoods. It's equipped with all sorts of shiny bells and whistles and electronic doodads.
Unfortunately for the owner of this 2012 Sahara, the manufacturer skimped on the seats. The foam in both front seats had collapsed and the vinyl covers were badly worn. In addition, the built-in seat heaters had conked out. It was time to rebuild the seats and install new covers.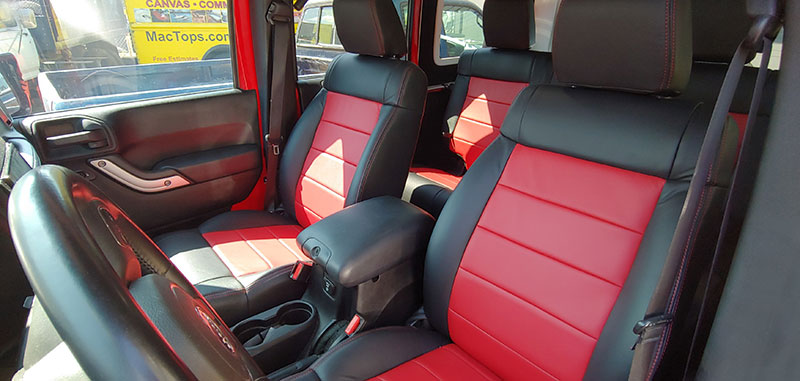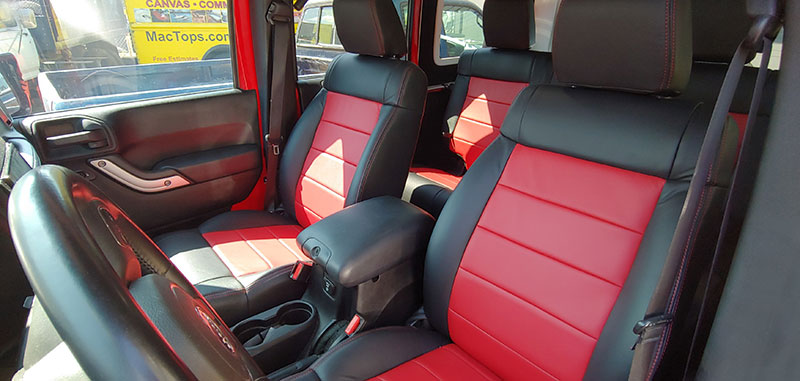 We use a number of different foams to rebuild a car seat. In most cases, we apply a softer, low density foam for the seat deck and something a little firmer to rebuild the sides and bolsters where support is more important. A custom rebuilt seat from Mac's feels better and lasts longer than the seat that came with the car.
After rebuilding the foam, we took the opportunity to replace the broken seat heaters with identical OEM heaters, then turned our attention to the covers.
The original covers were standard black vinyl. As you can see above, we replaced the old ones with a snappy two tone leather model that matched the red exterior. When the owner found out we could also recover the rear seat in leather for a few dollars more, he jumped at the opportunity. The new Katzkin covers are manufactured for a vehicle's year, make and model, so they're always a perfect fit.