Remodeled Longliner Galley

At 161 feet from stem to stern, the F/V US Liberator is the largest freezer longliner in Aleutian Spray's fleet. It specializes in Pacific Cod from the sustainably managed and responsibly harvested longline bait fishery in the Bering Sea*.
The turbulent waters of the North Pacific can be tough on commercial fishing vessels. In between seasons, the US Liberator returns to its homeport in Seattle for supplies, crew changes and minor refits. Recently, the ship's galley was reconfigured. The project required brand new benches and cushions, so Aleutian Spray called us.

F/V US Liberator

Galley Seat Air Vents

Channel Marks

Rough Bench Cover

Finished Benchback

Finished Seat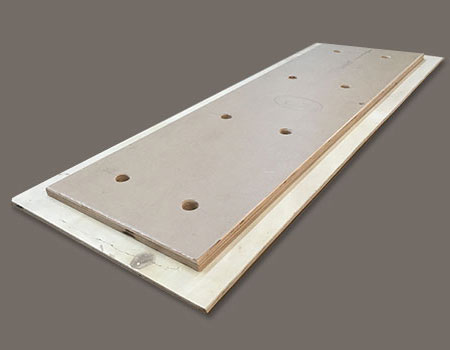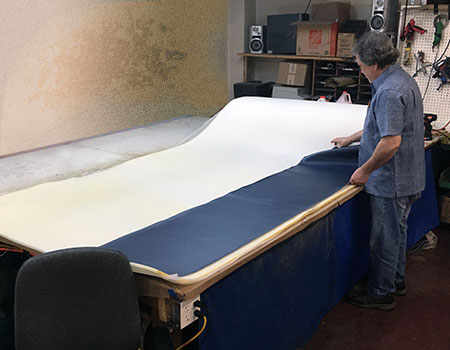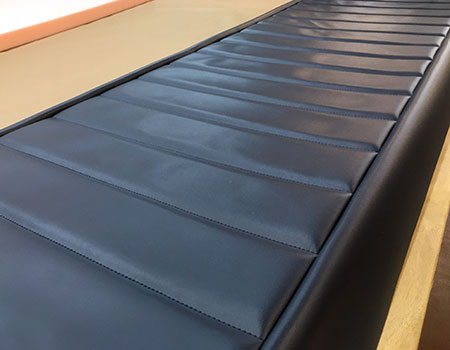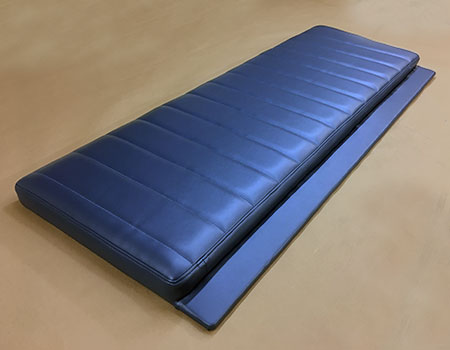 Before fabricating cushions for the eight piece galley set, we drilled large holes into the seat decks. The strategically positioned holes allow air inside the seat cushions to vent when somebody sits down. This sort of passive "pressure release" mechanism is especially useful on ships like this with big body crews. Without vents, the cushions may trampoline and warp.
The top stitched seat cushions are fabricated from three inch semi-rigid polyurethane foam. The two inch seatback foam is quite a bit softer and wrapped in scrim fabric. The vinyl is a blue, marine grade Naugahyde. The vertical channels we stitched into the seatbacks are strictly decorative. Decorative stitching is fine for seatbacks, but we discourage channels in seat cushions because they collect crumbs and dirt. For the same reason, we recommend against welting galley cushions.
* According to NOAA Fisheries Fishwatch