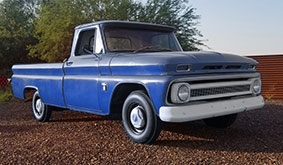 More than half a century old, the 1964 Chevy pickup is a classic. When this truck rolled off the factory floor, Beatlemania was sweeping the nation, the war in Vietnam was escalating and NBC's Bonanza was the top TV show in America.
Most pickups this old are on their second or third seat. Not this one. The truck's been repaired and repainted, but the seat is original. When a bench seat from a truck this old is damaged, the driver's side inevitably needs attention. In this instance, the entire seat has to be rebuilt.
The filthy vinyl, burlap, foam and cotton batting can't be salvaged. They're stripped from the frame and tossed. Because the frame is rusty, the owner took the extraordinary step of having the metal surface cleaned and powder coated. For additional protection we repainted the frame and springs.

Damaged Chevy Truck Seat

Powder Coated Truck Seat Frame

Primed & Painted Seat Frame

New Seat Foam

Reupholstered Bench Seat

Perfect Alignment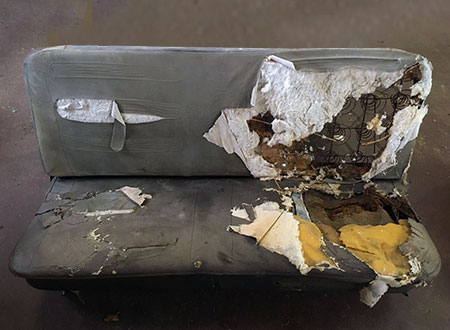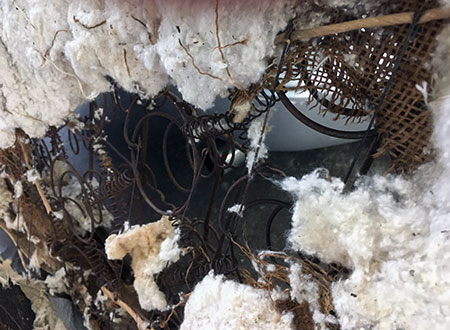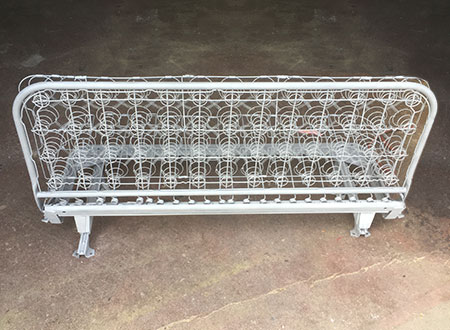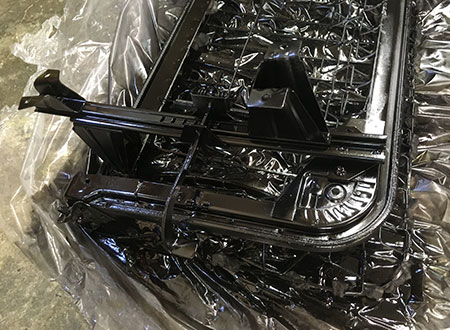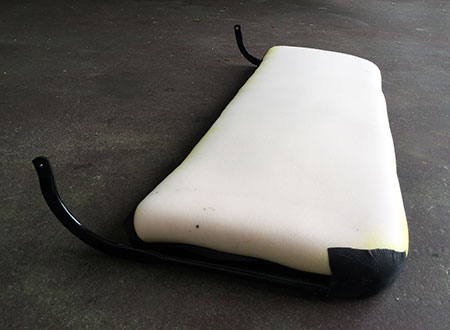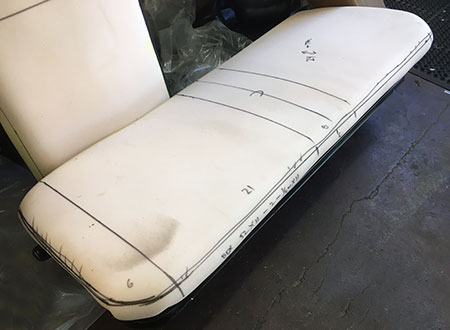 With the old frame restored and prepped, we reconstructed the padding using burlap and various densities of polyurethane foam.
The truck owner selected Sierra Cognac vinyl for the new cover. It's a light brown vinyl engineered for high traffic environments like truck seats. The durable vinyl boasts a subtle scar pattern reminiscent of leather. The original seat featured a smooth finish. The owner wanted to dress it up a little, so we cut sixteen parallel pleats into the seat and backrest. It's not an original design, but the stylish pleats don't look out of place.