Car Seat Heaters & Truck Seat Heaters
Aftermarket seat heaters from Mac's are not only affordable and virtually invisible, they boast all the benefits of more expensive factory installed products. Conveniently located controls allow you to manage comfort levels. The carbon fiber heating elements are thin, strong and safe.
Best of all, they deliver plenty of consistent warmth. Thermostats in each panel ensure a quick, even distribution of heat. The woven felt panels don't break down or tear, and they easily fit almost any car seat or truck seat. Our technicians have even installed them on ATVs.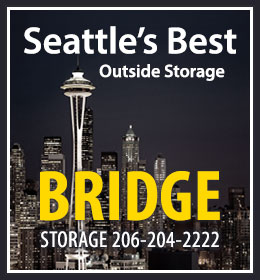 Carbon Fiber Heating Elements
We've found that carbon fiber heating elements are much better than old fashioned wire panels. They're engineered for maximum performance and safety; the density and distribution of these fine strands of carbon guarantee just the right amount of electricity for safe, reliable heat.
Damaged Seat Heater
Modern car seat foam is fire resistant, so your vehicle is unlikely to burst into flames if the heater shorts. Even so, faulty heaters can damage a car seat. Here's an example of what happens when a standard seat heater goes bad. The wire elements overheat, scorching the foam. Our heaters are different. We've never seen the carbon fiber elements in our seat heaters cause any sort of damage, let alone a burn.

Damaged Seat Heater

Burns Caused By Broken Seat Heater

Replace Broken Seat Heater
Customers often ask us to install the heaters when repairing or replacing a seat cover. Installing car seat heaters and seat covers at the same time is much more efficient. We pass along the cost savings by discounting the price of installation.

New Car Seat

Installing Heat Pad

Car Seat Heaters Installed
The installation process begins by stripping-off the original seat covers. The heating panels are then attached to the foam; one pad for the back and one for the seat. The pads are fabric-thin, soft and pliable. Even without the brand new leather covers, you could sit down and never feel the heating pads.
The two pads are then wired together, allowing one switch to control the entire seat. You can set the heat to high or low or off.

Connecting Power & Controls

Katzkin Leather Seat Covers

New Seat Covers & Seat Heaters
Thermostats and Switches
As mentioned, our seat heaters operate with individual thermostats for each panel. Separate thermostats insure comfort and prevent excessive heat buildup. The thermostats are "creep action" (as oppose to snap action) which provides superior heat control. They're sealed and waterproof. The wires used to attach the panels are flexible to prevent breakage.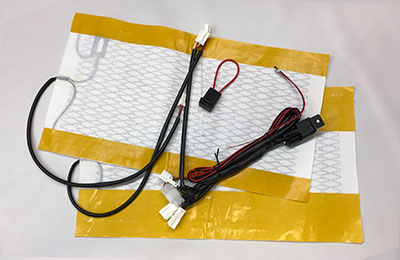 The switch is simple and reliable. Its round shape makes it easy to install; there are no alignment issues commonly associated with square or rectangular designs.
Easy DIY Installation
A wiring package is included with each kit. Twenty inch leads with connectors on each heating panel facilitate easy installation. There's no need to cut holes in expensive leather trim covers to route the cable. The harness can only be installed one way, so it's mistake-proof. Harness extensions allow you to place the switch almost anywhere. Each kit includes a comprehensive installation manual, which is updated as required to keep pace with industry changes. All parts are tested prior to packaging to ensure proper functioning.