Land Rover Dormobile Seats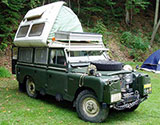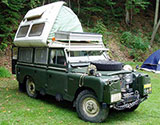 Dormobile is a UK-based conversion company. They've been transforming Land Rovers into European style camping vans since the 1950s. Their calling card is a distinctive hinged canopy roof.
In addition to the hinged roof, the company also developed a special type of seat called the Dormatic folding seat. Dormatic seats are designed to fold into bunks at night. You can squeeze four bunks inside a fully decked-out Dormobile.
The Dormatic seats in his Land Rover were in bad shape so he brought them to us. He was so serious about restoring his Dormobile he had the seat frames powder-coated for extra protection. We could have fabricated a set of perfect fit custom seat covers, but the owner wanted to keep things as authentic as possible. For that reason, we ordered original style seat covers from Dormobile. And guess what; they didn't fit right.

Original Seat Covers Didn't Fit

Coil Springs Replaced With Foam

Seat Cover Modification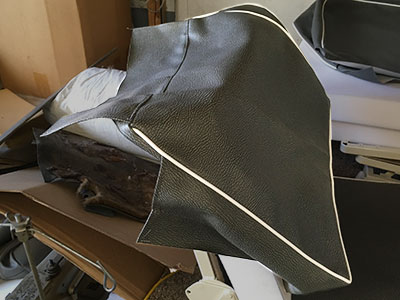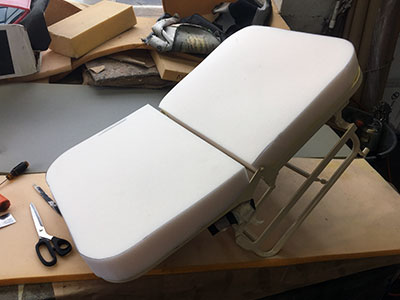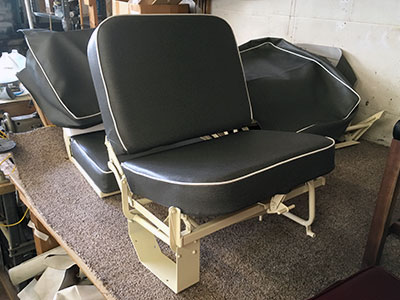 The vinyl used for the original style seat covers was stiff as a board, but our experienced craftsmen were able to make it work. In addition to the seat covers, we replaced the seat springs and improved the padding with polyurethane foam. We also reinforced the original seat suspension with burlap backing.
With the seat restoration complete, the Dormobile was out the door looking better than ever.