Ultraleather™For Luxury Yacht
When the owners of the luxury yacht Southern Cross based near Santa Barbara decided to homeport a second yacht here in Puget Sound, they called Mac's Upholstery. They wanted to upgrade their interior in royal blue.
Since money was not an object, we upholstered a number of pieces on board the yacht including an eight piece bridge settee, a nine piece galley settee, the captain's bunk and a pair of helm chairs. Everything was reupholstered in Ultraleather®. While substantially more expensive than standard vinyl, Ultraleather®is perfect for a luxury yacht.

Reupholstered Helm Chair

Ultraleather® Fabric

Reupholstered Helm Chair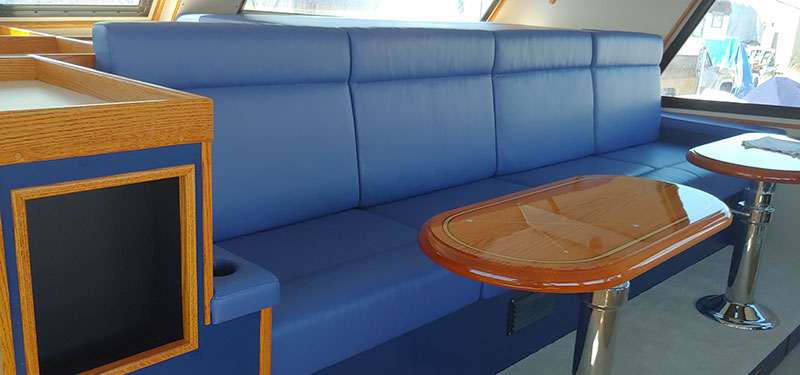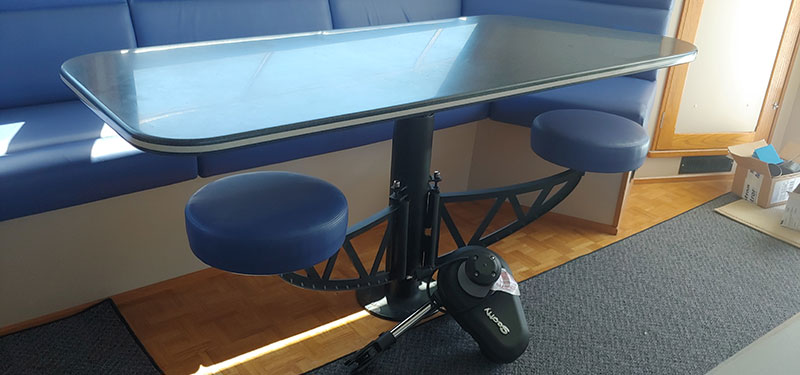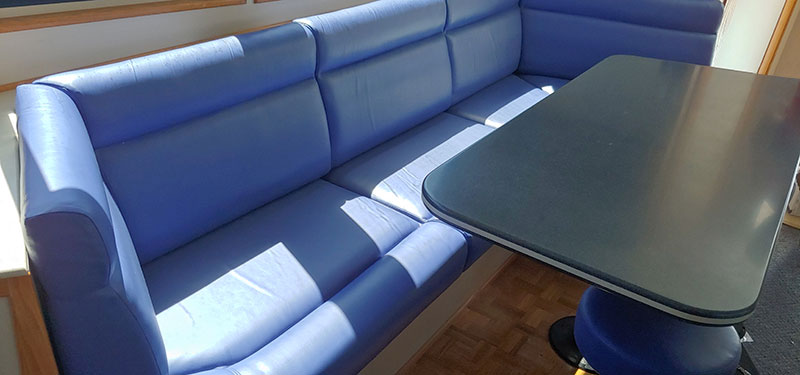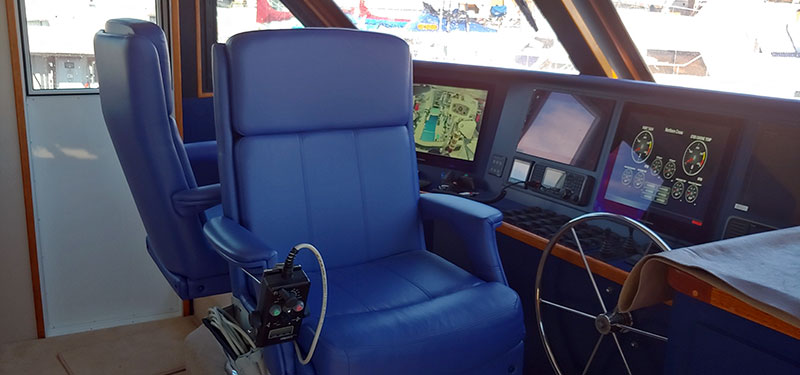 Ultraleather®has the rich look and supple feel of real leather, but it's easy to clean and a lot more durable. It comes in a range of colors and textures.
Before upholstering the helm chairs, we replaced the foam. It's important to use the right kind of foam, especially in a demanding marine environment. If boat or yacht seats are exposed to the elements we often recommend Dryfast™or EZ-Dri™Foam. They're large cell foams designed to shed water. In this case, large cell foam wasn't necessary – all the pieces we upholstered were intended for the bridge and salon.