A dump truck bench seat gets loads of abuse. With daily use, a flimsy seat cover won't last long.
It's tempting to put off repairs, but waiting can be costly in more ways than one. Rebuilding a broken seat is much more expensive than simply recovering it. What's more, operating a dump truck with a trashed seat can damage a driver's back.

Truck Seat Before Repair

DIY Tape Repair

Damaged Spring Bed

Coil Spring Repairs

Foam Padding

Truck Seat After Repair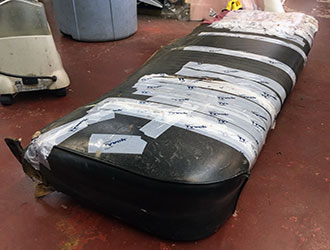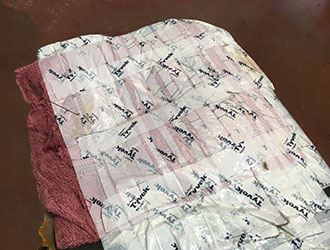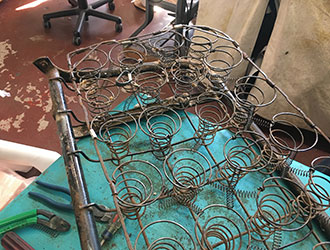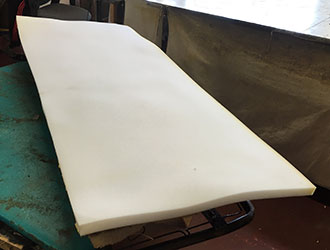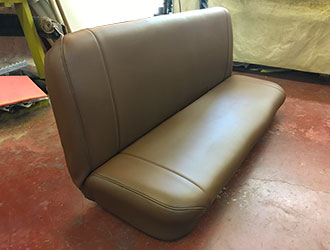 As you can see, this dump truck bench seat was in terrible shape when it came through the door. It should've been recovered years ago; duct tape and rags are no substitute for state-of-the-art vinyl. Without the protection of a durable cover, the padding crumbled. Then the seat deck and spring bed collapsed.
The seat was so far gone we had to strip it "down to the studs". After repairing and resetting the coil suspension, we rebuilt the seat deck and padding from scratch. For the cushion we used burlap, rebond and the finest quality polyurethane foam. When the cushion was finished we covered it with a work-friendly brown vinyl. The marine grade vinyl we use is much more durable than the original stuff.
Unlike the original, this rebuilt bench seat will last for years.